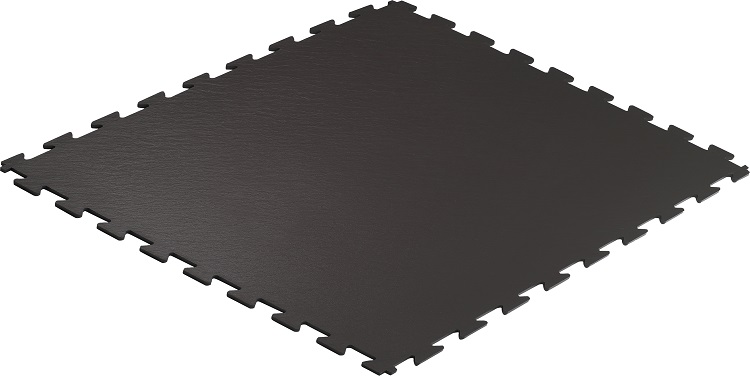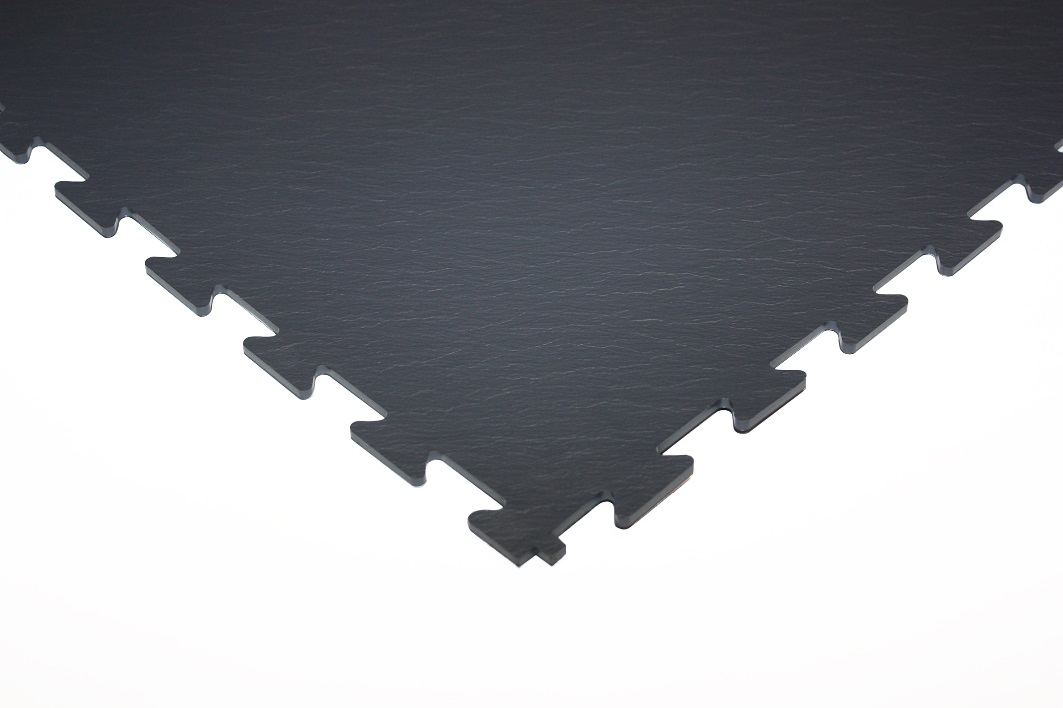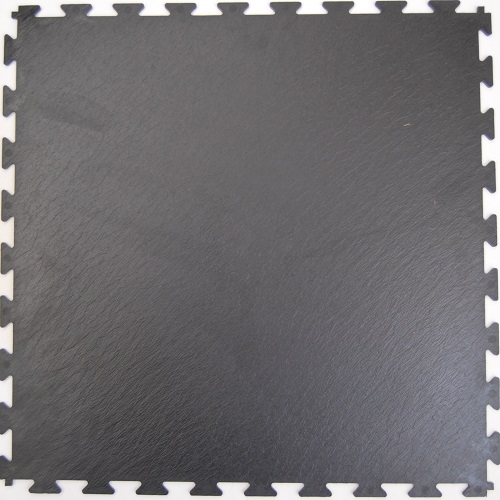 Decoloc
Decoloc offers both a durable and easily installed flooring system for factory, workshop or shop/showroom applications. Withstanding the rigours of daily usage, high footfall and repetitive use, the Decoloc interlocking PVC tile is perfect for keeping up with the demands of commercial, industrial and office spaces.
Perfect for commercial premises, offices and showrooms, the Decoloc® flooring system is both easily installed and extremely durable. Suitable for spaces with high footfall and repetitive use, these interlocking PVC tiles are ideal for a range of retail, business and domestic flooring applications.
Manufactured exclusively from a 100% recycled compound, the Decoloc® flooring system is environmentally friendly and can installed quickly. With a stylish slate finish, this flooring solution is an excellent choice for business and commercial spaces such as showrooms, offices and shops, as well as in the home. Available in both dark grey and black, the Decoloc® range is also a great option when choosing bathroom and kitchen flooring. With its anti-slip and noise-reduction properties, these tiles are suitable for public buildings, residential homes and educational facilities where spillage of drinks and everyday liquid hazards may cause injury.
Decoloc ® offers durability and style, while also helping to protect the environment by using only recycled material in its production. With a stylish slate finish, this particular flooring is an excellent choice for business and commercial spaces such as showrooms, offices, shops plus domestic applications.
| | |
| --- | --- |
| Compound | 100% recycled high performance polymer |
| Finish | Stone |
| Thickness / Dimensions | |
| Application | Kitchen, Retail, School, Warehouse Industrial Garage, Power Stations, Office Flooring, Production Lines, Supermarkets, Warehouse, Bars and ResturantsFactory, Garage, Gym, Any Commercial Floors |
| Colours available | Black, Dark grey |
| | |
25-year guarantee
Fast and simple installation
Realistic natural slate finish
Ideal for damp or uneven floors
Made from 100% recycled compounds
100% recyclable
Minimal floor preparation
Extremely durable - Anticipated service life of 25 years
No adhesive required
Easy to maintain & clean
Noise reduction of >46Db
At low temperatures, it is recommended to let the tiles acclimatize for a minimum of 12 hours before installation. Installation is best carried out at temperatures between 18 and 25 degrees.
Decoloc is a loose laid system, so in the event of damage or excessive wear, individual tiles can be lifted and replaced.
All products in the Decoloc Floor range have a 10-year wearability guarantee.
Day to day cleaning uses damp mopping or rotary scrubber dryer.
The Decoloc floor system can be placed on any solid, flat surface and does not require glueing*.