Choose the only patented ESD floor tile, and protect your valuable components, products and servers against potentially dangerous electrical surges!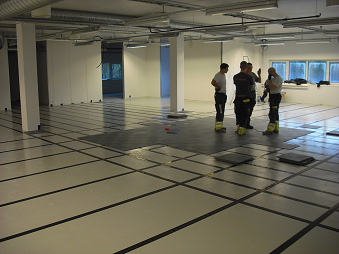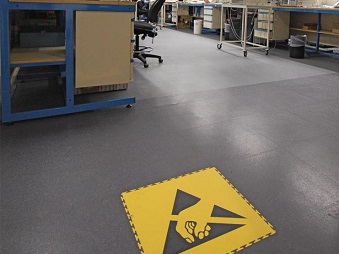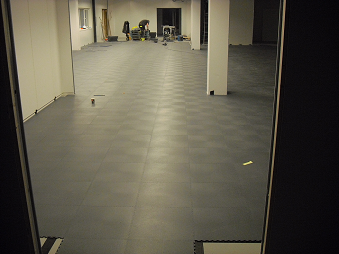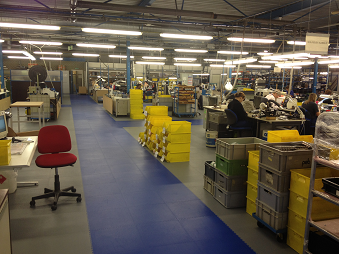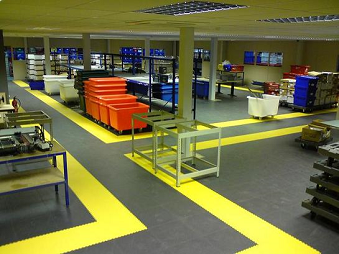 Why Ecoloc ESD Flooring?
For industrial/factory flooring that requires protection against electrostatic discharge, choose the only patented ESD interlocking flooring, Ecoloc Constat® for guaranteed safety.
Only EU patented ESD interlocking floor tile

BS EN 61340-5-1 compliant

Made in the UK

10 year guarantee for ESD performance

Quick and easy to install

Environmentally friendly
Unlike many ESD tiles available in the UK, Ecoloc flooring is manufactured within the UK and must pass our high testing standards before we dispatch to customers. We put product quality and customer satisfaction above everything else. With an unrivalled 25-year product guarantee, our ESD flooring is the most durable and cost-effective option available.
What does ESD flooring do?
Ecoloc's ESD flooring offers safety in work environments where electrostatic electricity is a hazard to machinery and employees. Our patented ESD tiles are specifically designed and manufactured to prevent electrostatic discharges from damaging electrical components, whilst ensuring employee workplace safety. Designed to be the most advanced and safest floor tile on the market, our ESD tiles are ideal for laboratories, computer suites and electronic assembly lines.
How does Ecoloc ESD flooring work?
Manufactured using an injection-moulding process, Ecoloc ESD flooring contains 1000's of microscopic steel fibres evenly distributed within the tile's structure to ensure consistent ESD performance.
ESD flooring comes with a grounding kit, which consists of a grounding tile, plug, connector and conductive tape. Our ESD flooring can be used as the primary grounding mechanism for the establishment of an electrostatic protective area (EPA) in any indoor area.