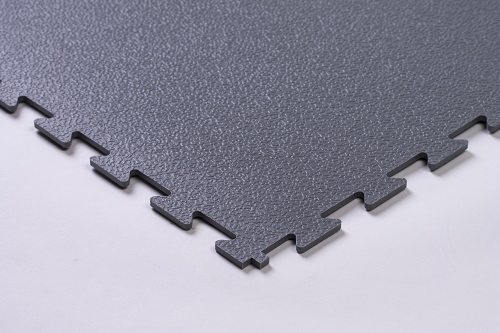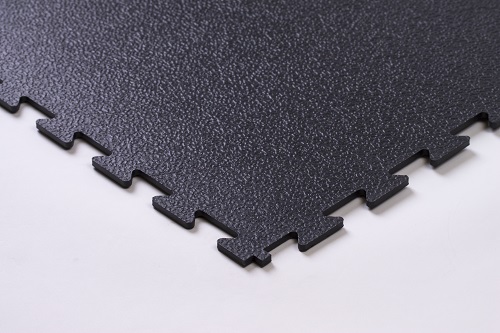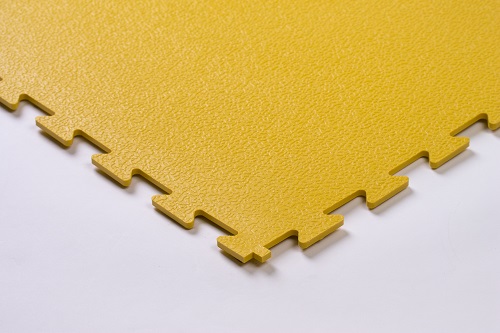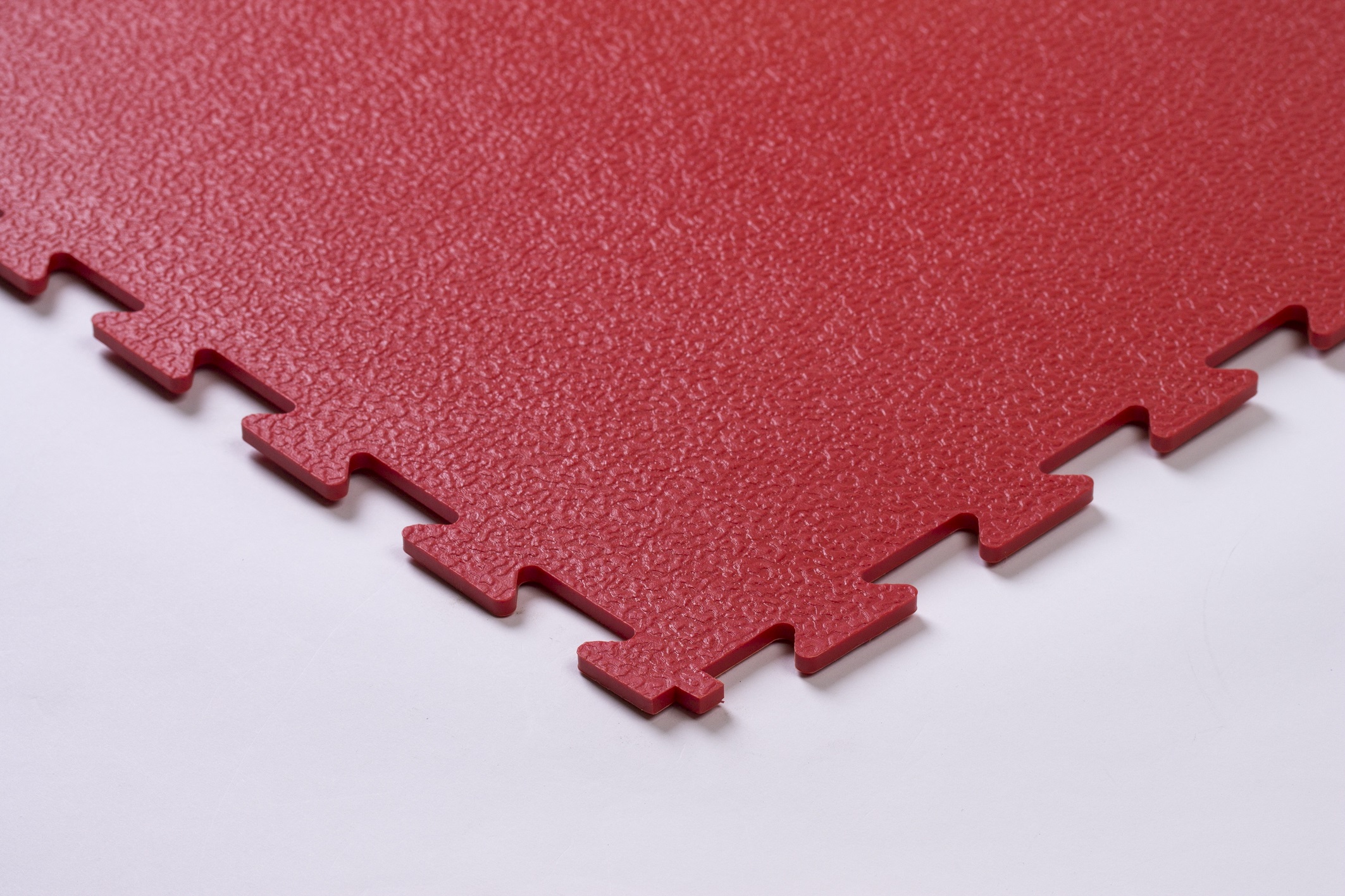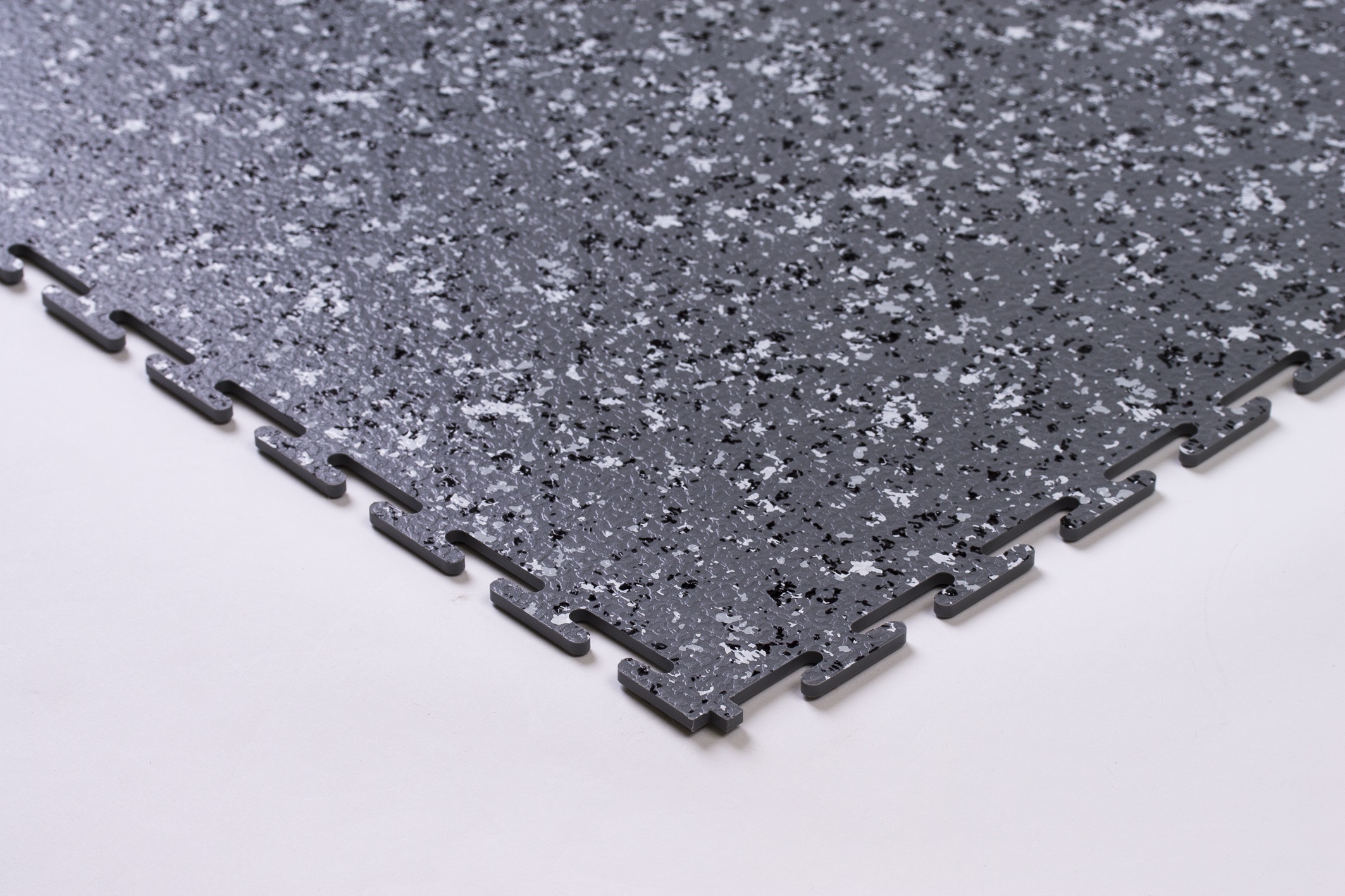 Ecoloc 10
With quick and easy installation, Incafloor tiles are the first choice for coverage of larger areas such as factories and large warehouse settings. Available in both 5mm and 10mm thickness, the Incafloor PVC floor tile is ideal for areas that experience the repetitive rigours of heavy industrial production.
With quick and easy installation, Incafloor® tiles are the prime option for coverage of larger floor surfaces such as factories, warehouses and distribution centres. Available in eight colours and coming in both 5mm and 10mm thickness, Incafloor® will brighten up your chosen area and offer the perfect solution to dust and dirt caused by cracked and damaged concrete or epoxy flooring. The Ecoloc loose lay system means Incafloor® tiles are also ideal for areas that are plagued by subfloor dampness, due to their unique breathable properties.
As a result of slightly larger surface dimensions (53cm x 53cm), Incafloor® tiles are often used for larger projects, such as major retail and industrial production facilities. Quickly installed on practically any surface, Incafloor® is a durable, hassle-free option.
If you need something which can withstand the additional pressures and movement of forklifts, pallet trucks and transport of heavy loads, the Incafloor® 10mm option – HD Incafloor® offers a great flooring solution.
An environmentally sustainable, 100% recycled version of both Incafloor® tiles is also available in dark grey and black. Produced using recycled polymer, our Incafloor® ECO is better for the environment while still being equally robust and aesthetically attractive. Incafloor® 'Eco' gives you the choice of flooring that reduces our impact on natural resources, delivering the durability and ease of installation that you would expect from an Ecoloc product.
The Incafloor® tile is also available in our Constat® option for areas susceptible to electrostatic discharge. Constat® is the only EU patented ESD floor tile available on the market.
| | |
| --- | --- |
| Compound | Heavy Duty High Performance Polymer |
| Finish | Textured |
| Thickness / Dimensions | 5mm or 10mm thick / 530mm |
| Application | Factory, Garage, Gym, Industrial, Retail, School, Warehouse, Industrial Garage, Power Stations, Production Halls, Production Lines, Supermarkets, Weights Areas, Bars and Resturants |
| Colours available | Black, Dark Grey, Light Grey, Black, Green, Blue, Yellow, Red - Eco Incafloor (100% recycled) - Black/Dark Grey |
10 year guarantee
Fast and simple installation
Strong and durable
Choose between 5mm and 10 mm thickness, based on usage
100% recyclable
Incafloor Eco – 100% recycled
Increased size (53cm x 53cm) makes Incafloor tiles more suitable for larger projects
Breathable – ideal for installation in damp areas
Requires minimum maintenance
No bonding necessary*
Lowers risk of breakage when items are dropped
Non-slip surface
Improved thermal and sound insulation properties
The tiles can easily be removed and re-installed elsewhere (e.g. when moving)
A warmer, considerably more comfortable floor
Incafloor is a loose laid system, so in the event of damage or excessive wear, individual tiles can be lifted and replaced.
All products in the Incafloor range are guaranteed to remain free from manufacturing defects for 10 years from the date of installation.
Day to day cleaning uses damp mopping or rotary scrubber dryer.