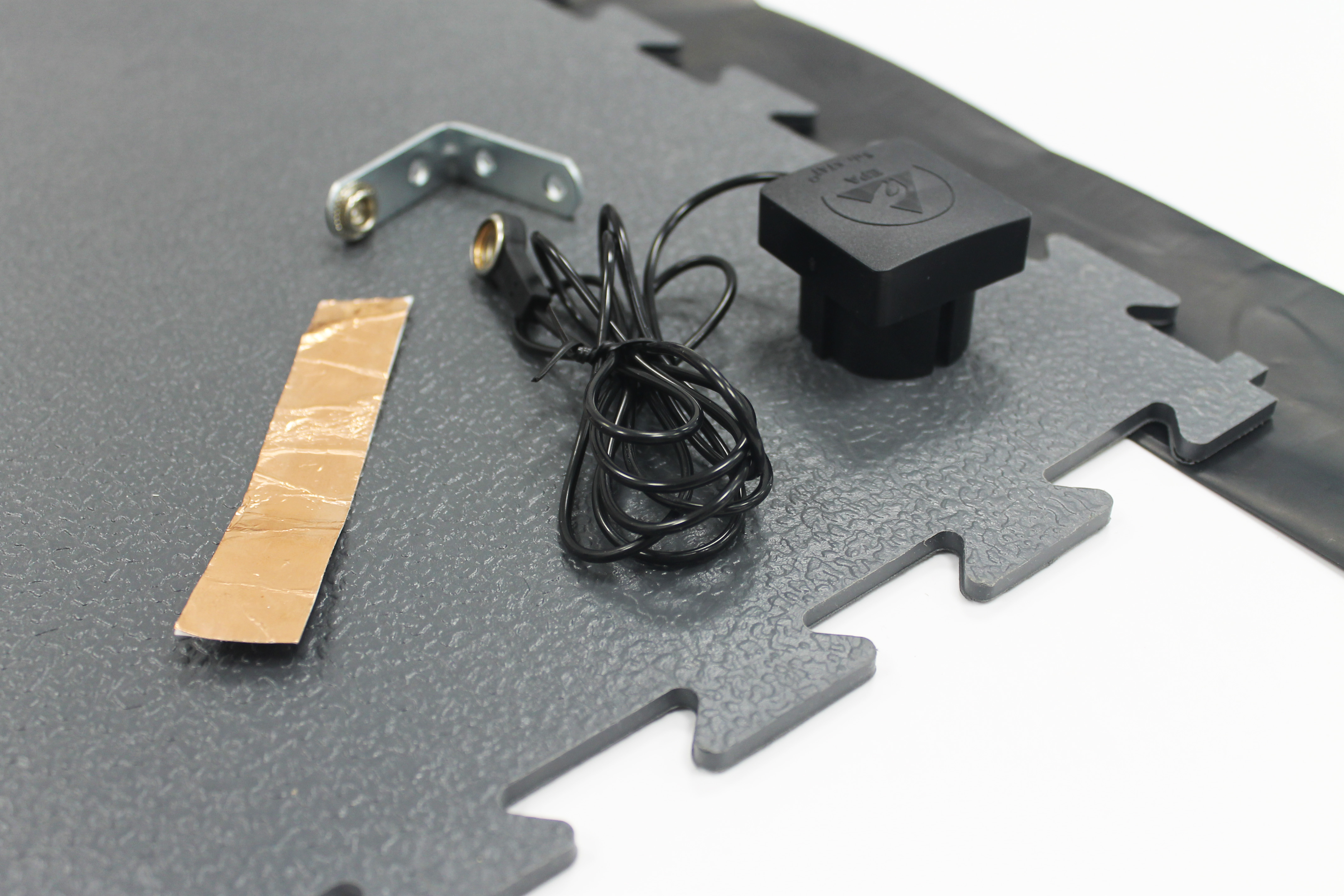 Ecoloc ESD Constat
For areas where electrostatic discharge is an everyday threat, patented Ecoloc ESD (Electro Static Dissipative) tiles are specifically designed and manufactured to prevent damage to electrical devices and maintain safety for employees.
Enquiry for Ecoloc ESD Constat
Ecoloc ESD flooring offers safety in work environments where electrostatic electricity is a hazard to both machinery and employees. Specially designed for areas at risk of static and electrical surges such as laboratories, computer suites and electronic assembly lines, Ecoloc's patented ESD tiles are the only interlocking tiles that are tested to meet all EU regulations.
ESD flooring can be used as the primary grounding mechanism for the establishment of an electrostatic protective area (EPA) in your factory, warehouse or office. The ESD kit consists of a grounding tile, plug, connector and conductive tape that inhibits static generation, preventing potentially damaging and costly electrostatic surges.
Staining Resistance- Yes
Castor Chair Suitability- Yes
Squareness & Straightness- <0.05
Abrasion Resistance (Wear Group)- T
Class 34- Commercial/Very Heavy- Yes
Class 43- Light Industrial/ Very Heavy- Yes
Flexibility- No cracking at 10mm
B02 Light Fastness >7
Residual Indentation (mm)- ≤0.10
Impact Noise Reduction (Db)- 16
Dimensional Stability (%)- 0.11
Curling After Exposure Heat (mm)- 0.15
European Building Standard- Yes
Reaction to Fire Performance- Bfl-S1
Formmaldehyde Content (Class)- E1 (CWFT)
Thermal Resistance (m2 F/W)- 0.03807
Electrical Resistance (Ohms)- ≤105-7Ω
Static Electrical Propensity (Kv)- <2.0
Slip Resistance (Class)- DS
German Standard Slip Resistance- R10
Mechanical Resistance- 17N/mm2
Reach Compliant- Yes
Hardness- 92
Benefits and technical features of this product are :
Easy installation
Low maintenance
Anti-slip
100% recyclable
Sound absorbing
Anti-fatique
Resists punctures & abrasions
Available in dark grey and black
At low temperatures, it is recommended to let the tiles acclimatize for a minimum of 12 hours before installation. Installation is best carried out at temperatures between 18 and 25 degrees.
Day to day cleaning using a damp mop or rotary scrubber dryer.