A garage floor needs to be durable! For affordable, easily installed PVC tiles, choose Ecoloc.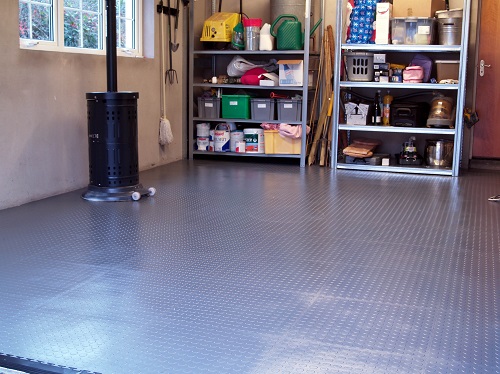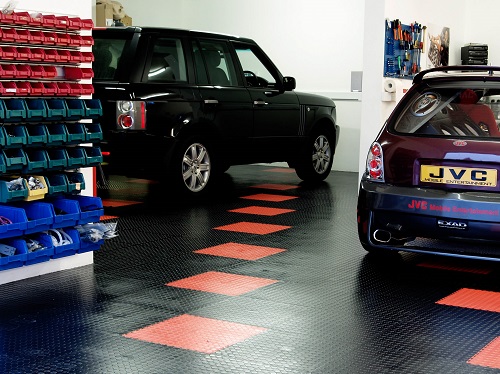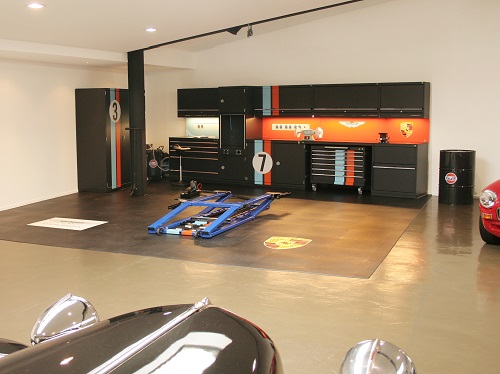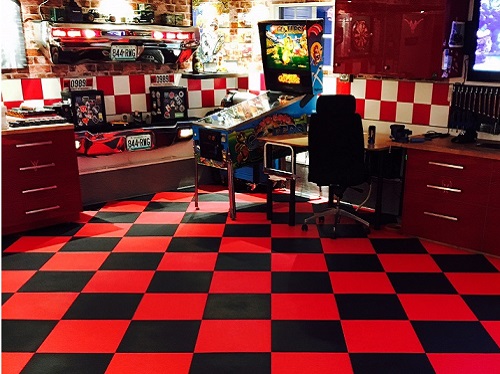 The original interlocking garage floor tile!
Garage floors are easily damaged over time - with cracks, dirt, grease and dust being common concerns. Ecoloc garage floor tiles are specifically designed for use in garages, reducing problems caused by car storage and general workshop wear and tear.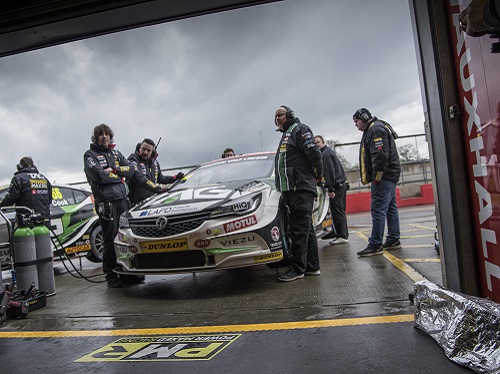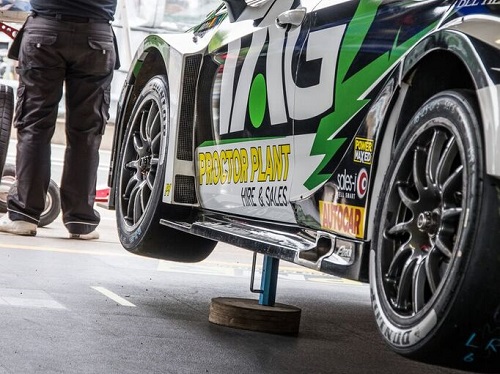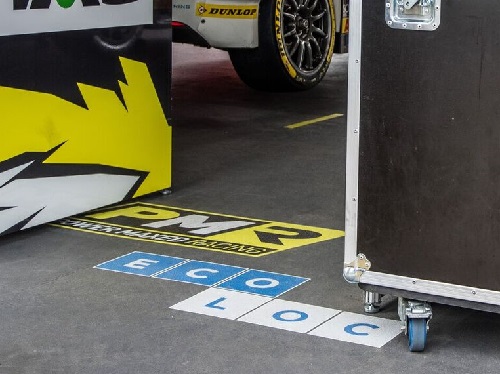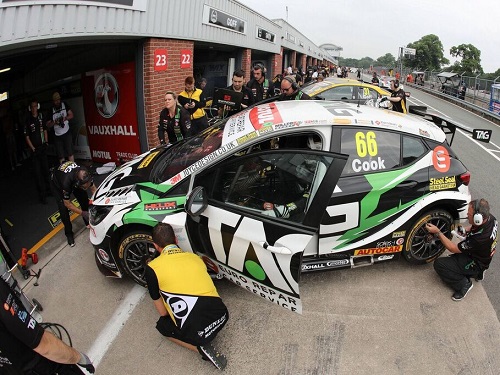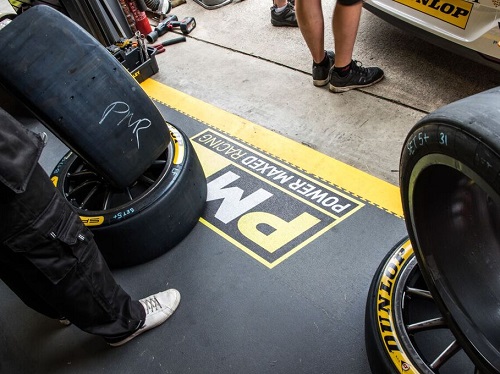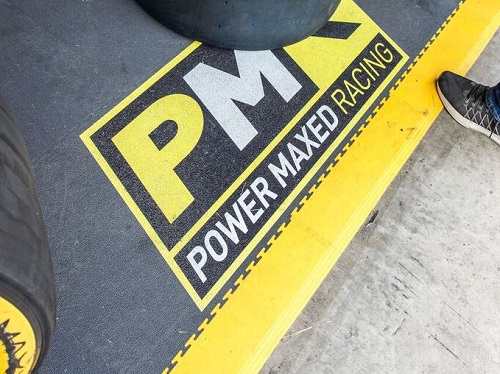 Don't get fooled by 7/10mm interlocking 'Garage' tiles!
Unlike some competitors, Ecoloc has the wide range of tiles designed for specific uses. If you need a garage floor tile, we would generally advise avoiding anything that is unnecessarily thick (7-10mm), as these tiles are produced primarily for heavy industrial usage, not for your home or commercial garage.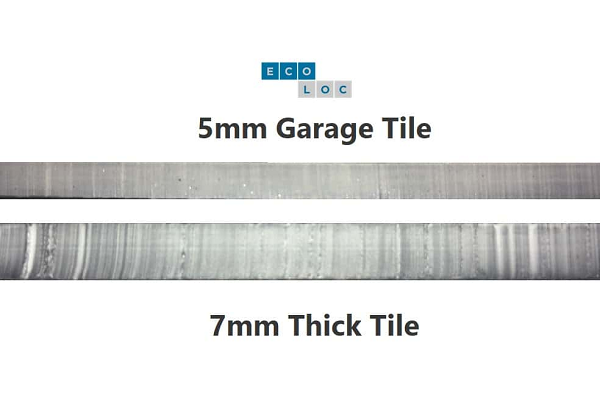 Generally, domestic garage tile flooring should only be approximately 5mm thick - more than enough to take the weight of cars and trucks and associated garage equipment. The fact is that industrial facilities and warehouses need a thicker tile as a result if extreme loads from pallet trucks and heavy machinery... but why pay more for a tile you don't need?
At Ecoloc we would suggest our 5mm Multi-Tile or the 5mm Incafloor - Not one of our thicker 7-10mm industrial style tiles.
We're so confident that our garage flooring tiles are of the highest quality, we'll offer you a 25-year guarantee! You can find out how you can save and get the most durable interlocking tile on the market by contacting our representatives and getting an instant quote and finding out how much you can save!
Durability and style!
Your garage floor should be attractive and provide you with a robust, easy to maintain surface. Easily customisable, Ecoloc flooring comes in a wide range of colours, with the additional option of printed logo tiles (which are fully customisable with any design you want!)
The impact resistant Ecoloc garage flooring is able to withstand the pressures of car jacks, car lifts, dollies etc. - which is not a problem for Ecoloc 5mm garage flooring.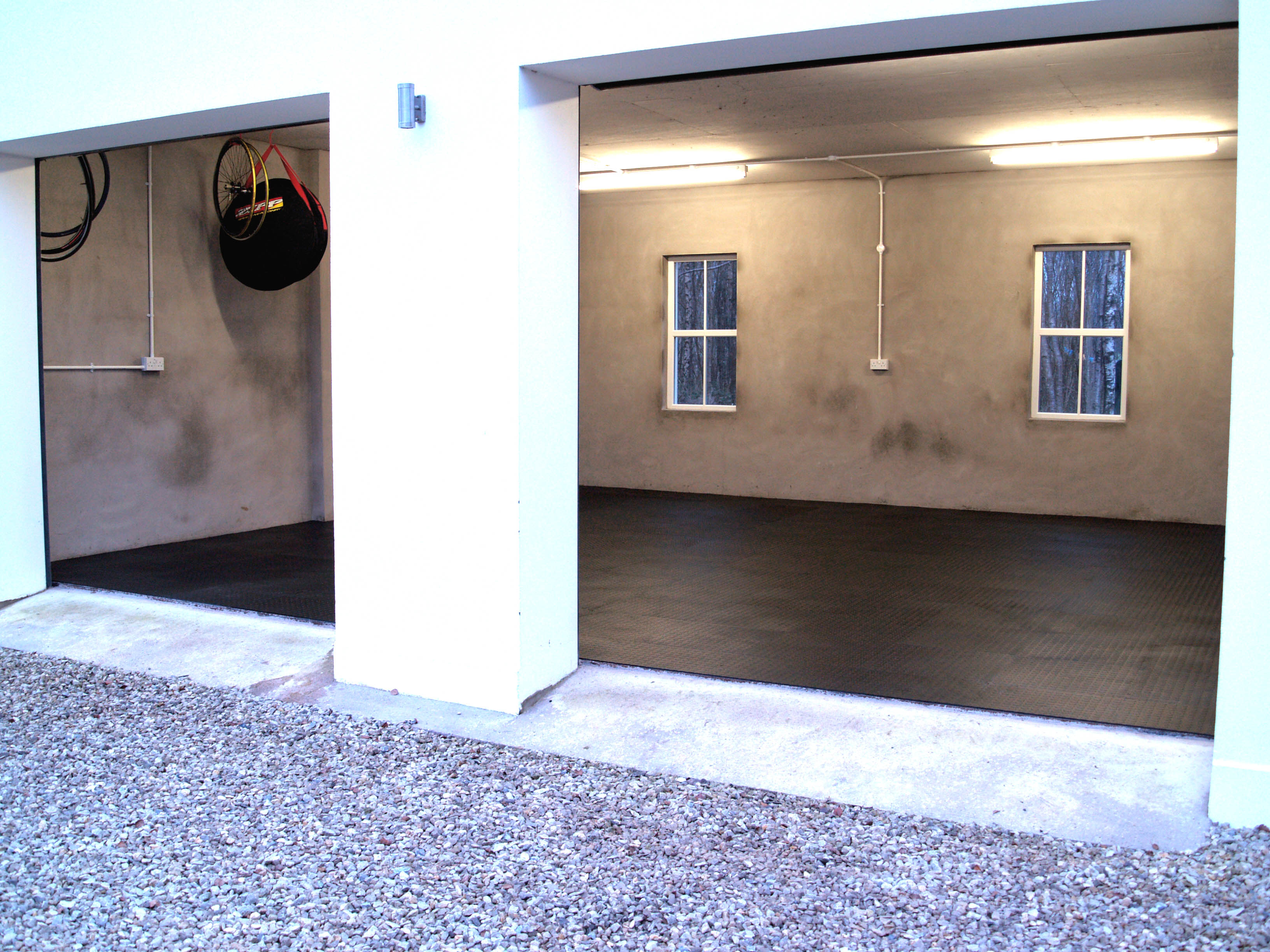 Anti-slip, impact resistant garage flooring
Manufactured using impact resistant PVC, Ecoloc offers an affordable and resilient alternative to traditional workshop flooring. Our interlocking floor tile offers greater warmth and insulation than many other forms of flooring, such as concrete and epoxy finishes. The clean and practical design of Ecoloc tiles means that you can easily install on uneven, damp or damaged sub-floors.
With dust also a major problem affecting many garage floors, Ecoloc flooring is the easy and quick solution which will have lasting benefits for years to come.
With Multi-Tiles® and Incafloor® ranges, you can have both a stylish and practical flooring solution that suits your needs. Our PVC floor tiles are easily installed and offer several important advantages over other flooring types for garages and other work areas.
Fast and simple installation
Ideal for damp or uneven floors
100% recyclable
Cheaper 100% recycled option - Save even more!
Minimal floor preparation
Extremely durable - 10 year guarantee
No adhesive required
Easy to maintain & clean
Noise reduction of >46dB
If you would like to know which floor system is best suited to your requirements, please contact our sales department, who would be happy to advise you.
Enquiry for Garage Flooring