Avoid downtime during installation with Ecoloc industrial flooring. The No.1 durable industrial floor tile.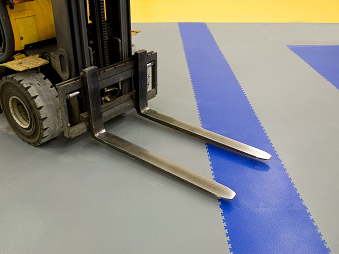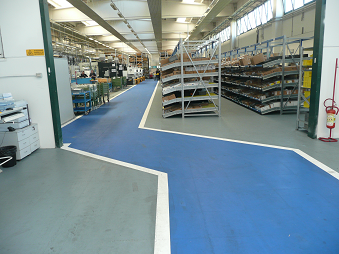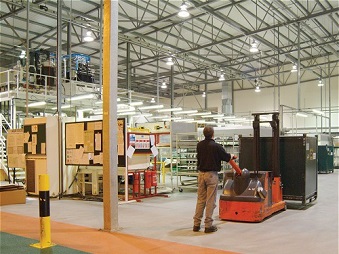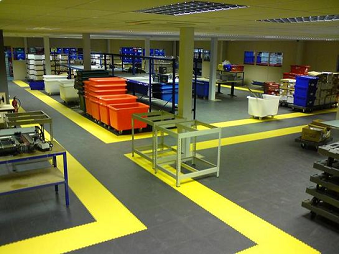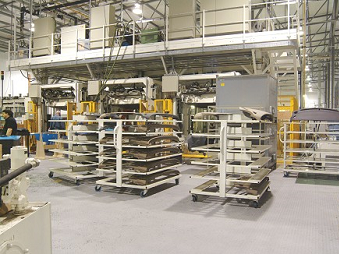 Ecoloc® offers a durable, versatile PVC flooring solution that is designed to be installed both quickly and easily in an industrial or factory environment.
For the majority of industrial flooring options, such as epoxy resin and concrete, you will need to shut down large areas of your facility during the installation/application process. With Ecoloc industrial flooring, you will be able to install our interlocking flooring in a way that does not disrupt production, saving time and money. Our flooring can be installed in sections, therefore we can guarantee minimal or no production downtime.
As we are the manufacturer, we can be flexible to your specific needs and offer a bespoke flooring solution that guarantees your satisfaction.
Benefits of Ecoloc industrial flooring
Fast and simple installation
Suitable for HGV, pallet trucks and heavy-duty machinery
Ideal for existing damp or uneven sub-flooring
Minimal preparation / Easy to maintain & clean
Extremely durable: lifespan of 10 years
Noise reduction of >46Db
Anti-slip properties
Reaction to fire performance - Bfl S1
100% recyclable
No damp proof membrane or adhesive required
Designed to reduce employee fatigue
Ecoloc tiles are a fast and cost-effective solution to issues caused by dusty, damaged concrete or epoxy industrial flooring. Ecoloc® flooring solutions are specially designed to feel comfortable underfoot, easy to clean and are available in a range of colours and surface textures. Ecoloc tiles can be quickly laid without the need for adhesives or preparation of the ground surface.
The Ecoloc Lock-Tile®, Decoloc® and Incafloor HD® ranges are best suited to factory and industrial use as a result of their thickness. All Ecoloc products are easily installed, whilst offering several alternative benefits when compared to epoxy or concrete industrial flooring.
Enquiry for Industrial & Factory Flooring