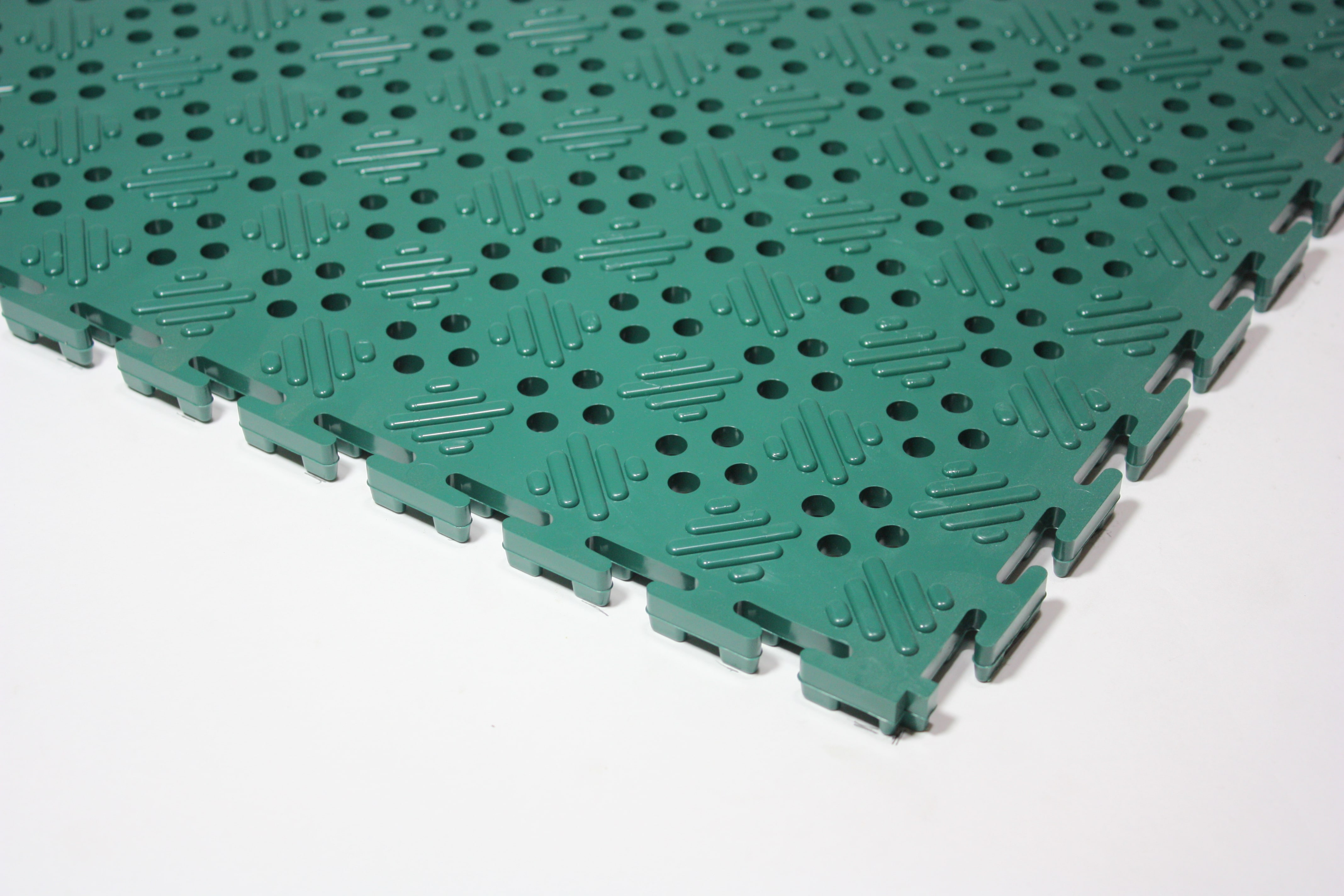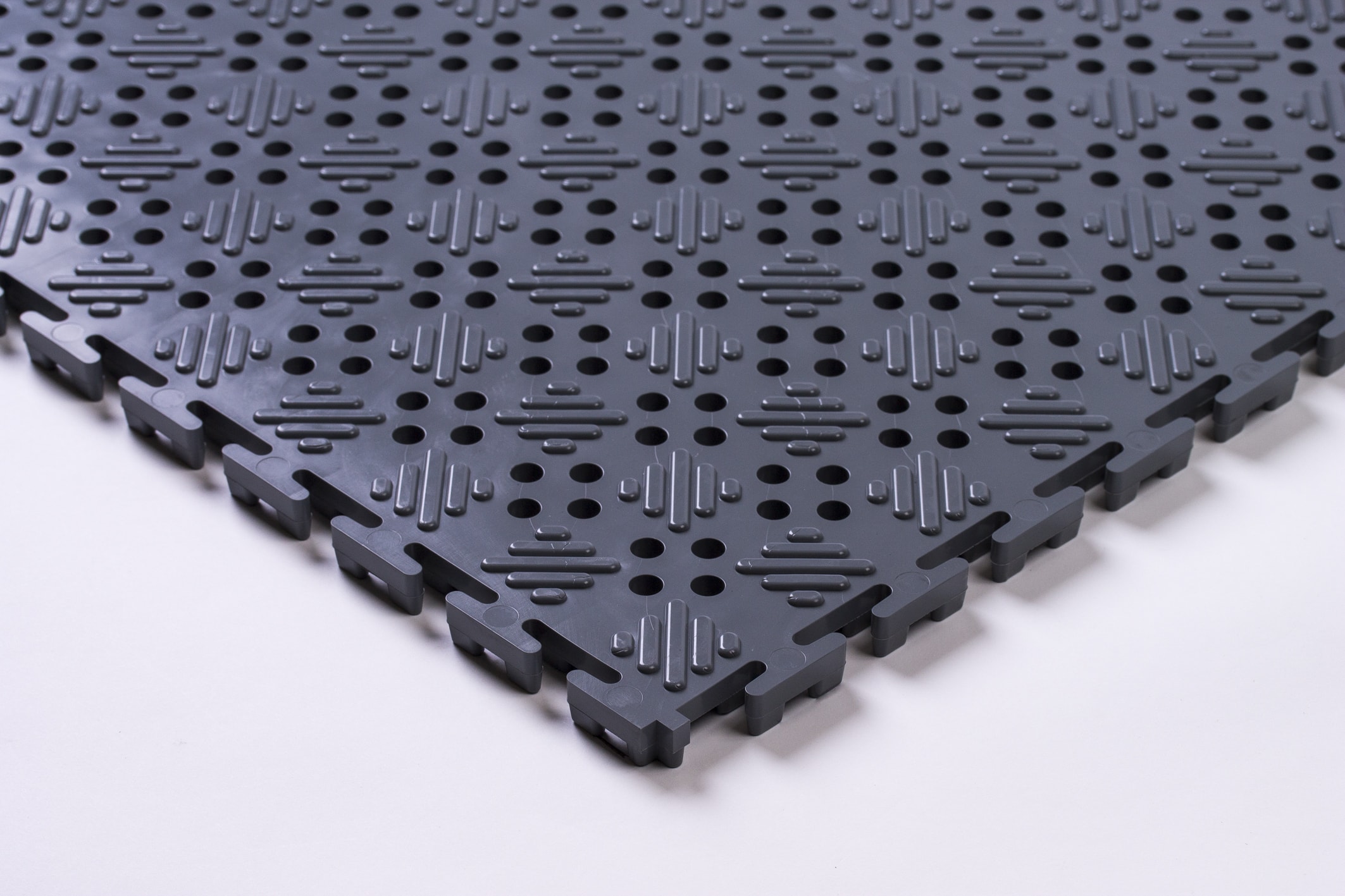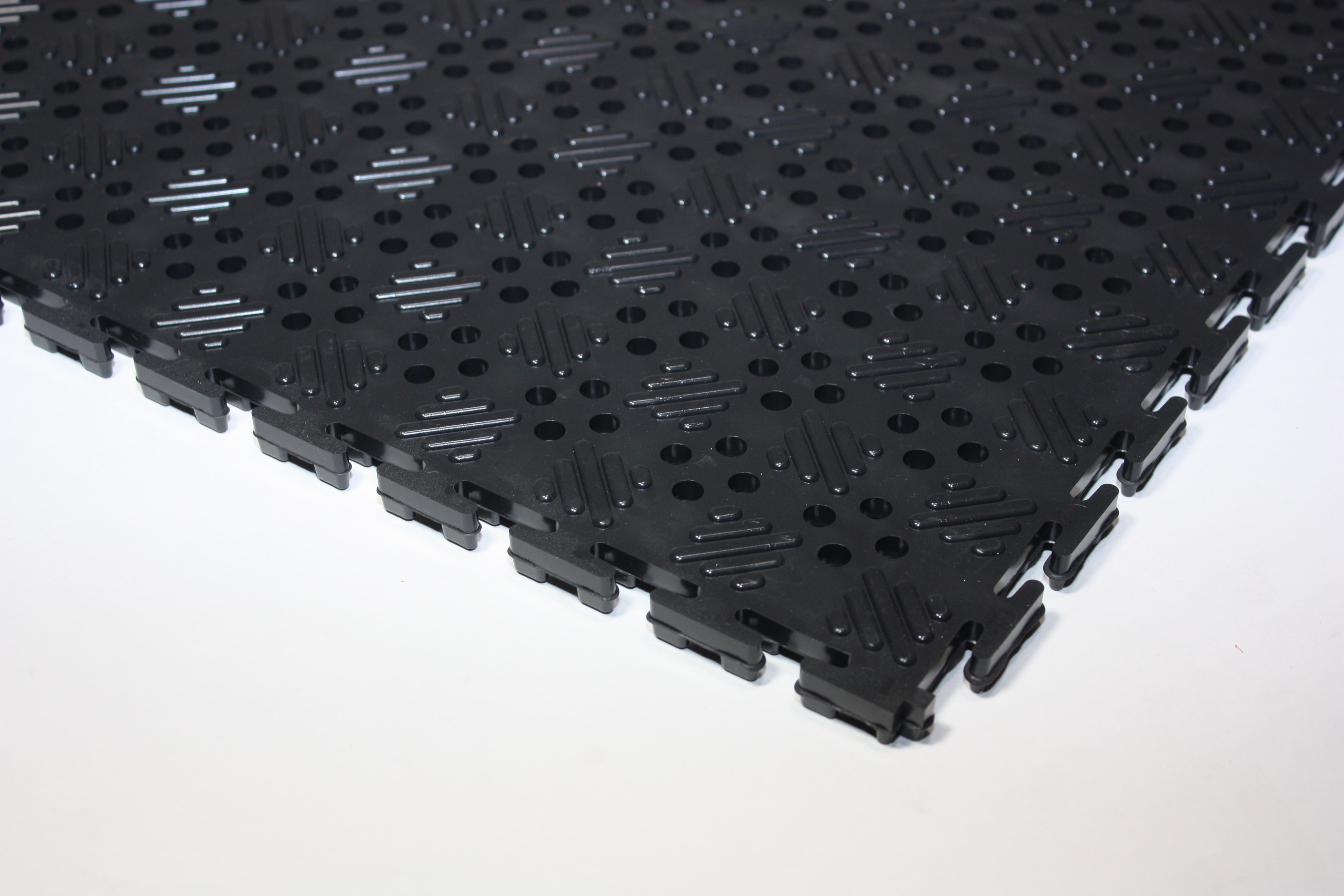 Lock-Mat Open
Lock-Mat Open is the ideal flooring solution for areas that frequently experience liquid spillage and overflow. While also providing comfort underfoot, the 14mm PVC Lock-Mat Open floor tile is the perfect flooring system for production lines, areas of heavy industrial activity, swimming pools and golf courses. Creating an anti-slip surface, the Lock-Mat Open PVC floor tile is the best flooring system to help improve health and safety and comes with a 10 year guarantee!
Enquiry for Lock-Mat Open
Expertly designed to reduce the risk of spillage and remove dangers associated with lying surface water, Lock-Mat Open features small drainage points over the tile's surface. The unique interlock ensures a premium flooring system that is quick and easy to install. Creating an anti-slip surface, Lock-Mat Open helps to provide effective liquid drainage flooring system.
Ideal for factory production lines, as well as temporary bars, garages and play parks, Lock-Mat Open is the best option where supporting comfort while ensuring health and safety is maintained where there is likely to be liquid overspill.
| | |
| --- | --- |
| Compound | Heavy Duty |
| Finish | Open |
| Thickness / Dimensions | Lock-Mat Open® - 14mm / 500mm x 500mm |
| Applications | Factory, Garage, Gym, Industrial, Kitchen, Retail, School, WarehouseIndustrial Garage, Power Stations, Production Halls, Production Lines, Supermarkets, Warehouse, Weights Areas, Bars and Resturants |
| Colours | Black/ Dark or Light Grey, Yellow Lock-Mat Open 100% Recycled ECO Edition Available In Black And Grey |
Designed for liquid drainage
Interlocking PVC tile
Easy installation
Low maintenance
Anti-slip
Resistant to most chemicals
100% recyclable
Sound absorbing
Anti-fatigue
Resists punctures & abrasions
Reaction to fire performance- BFL-S1
At low temperatures, it is recommended to let the tiles acclimatise for a minimum of 12 hours before installation works. Installation is best carried out at temperatures between 18 and 25 degrees.
Lock-Mat is a loose laid system, so in the event of damage or excessive wear, individual tiles can be lifted and replaced.
All products in the Lock-Mat Floor range have a 10-year wearability guarantee.
Day to day cleaning uses damp mopping or rotary scrubber dryer.
The Lock-Mat floor system can be placed on any solid, flat surface and does not require glue.*