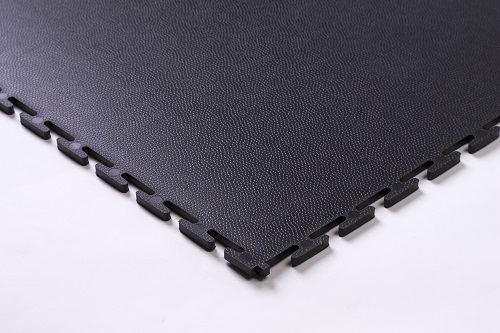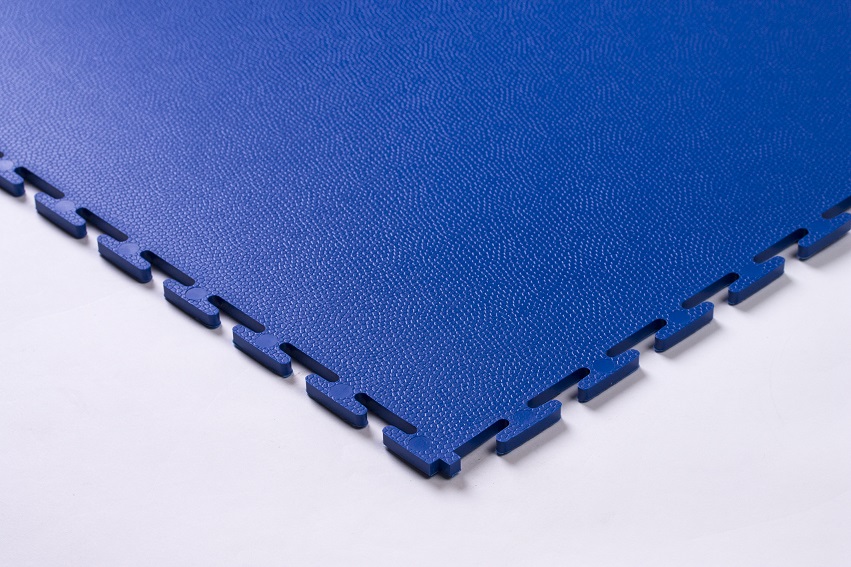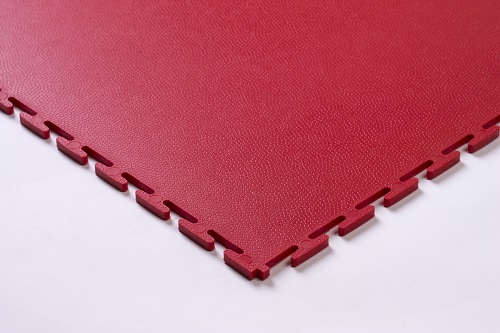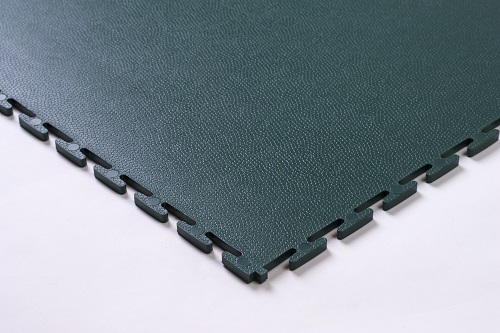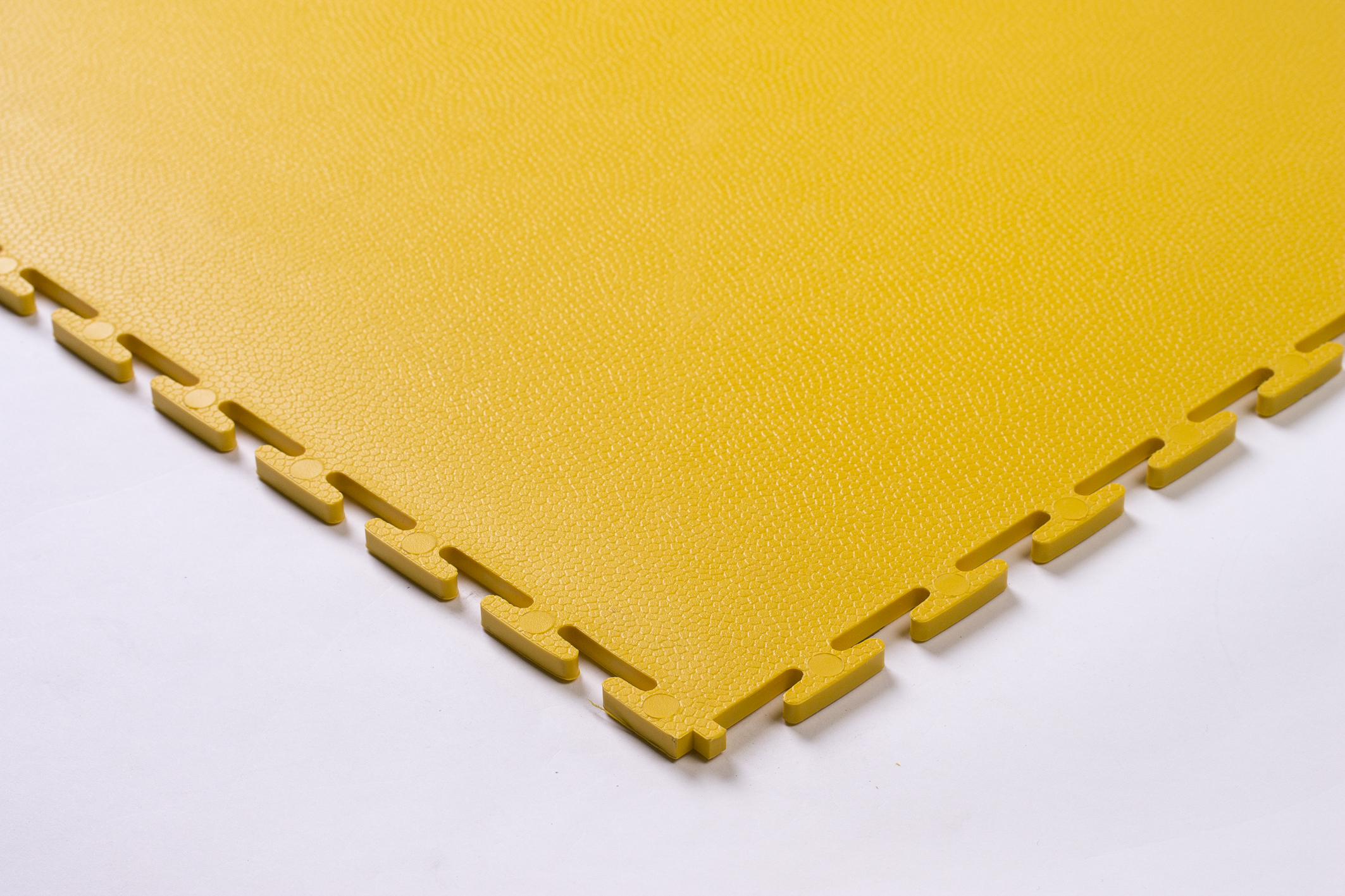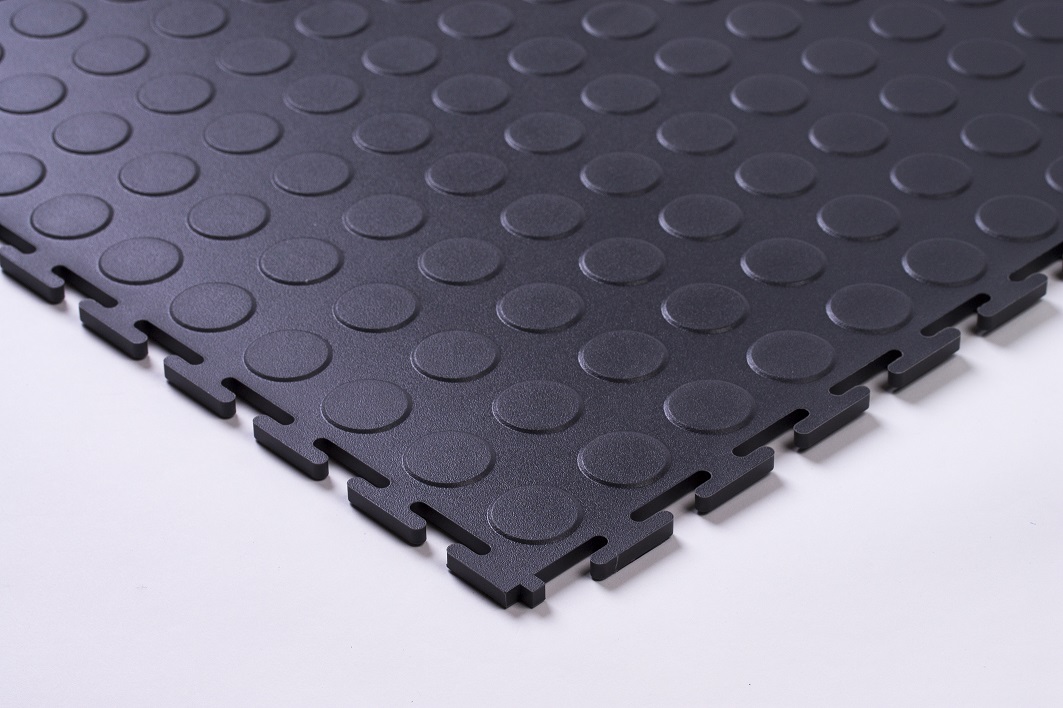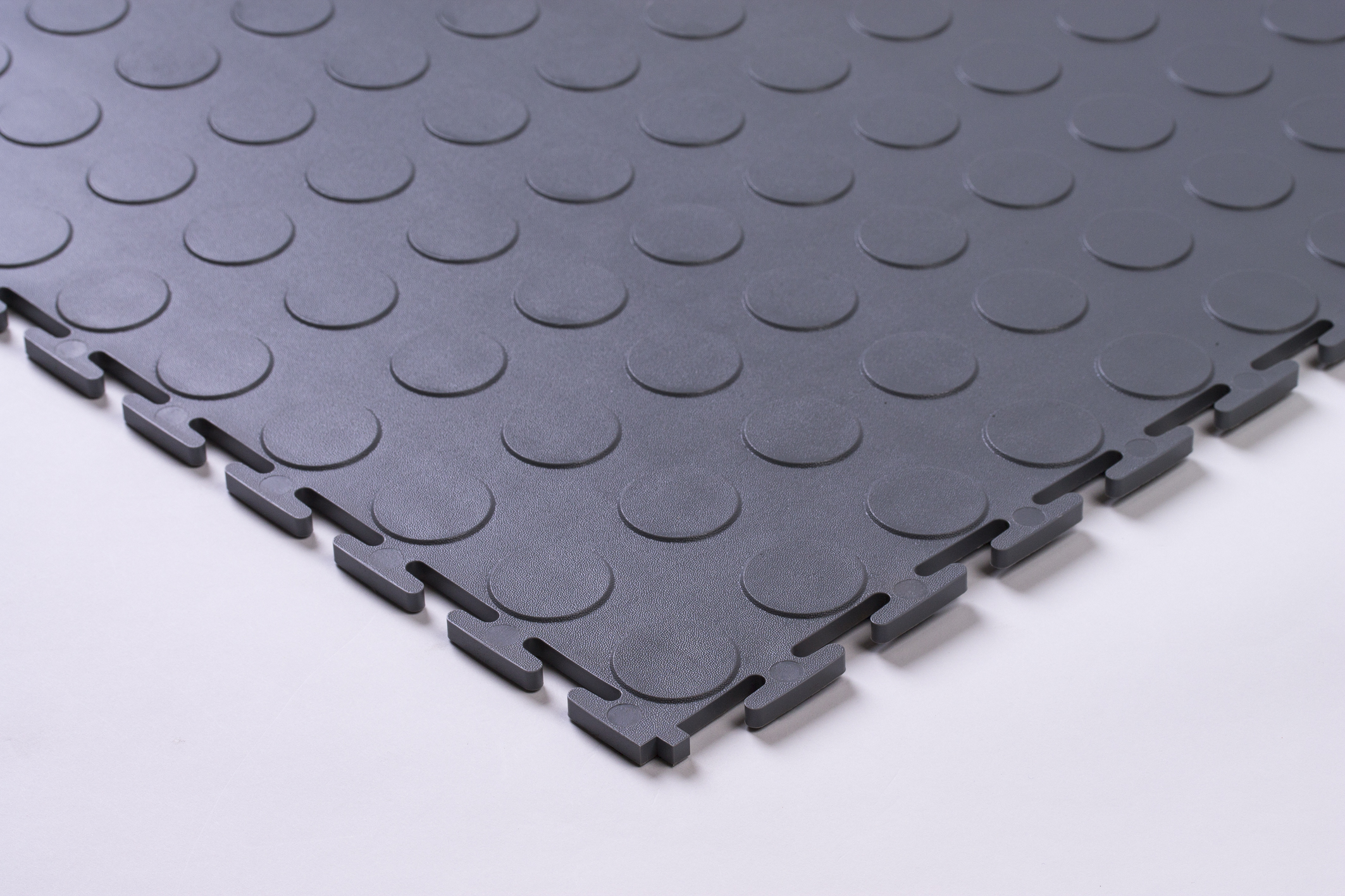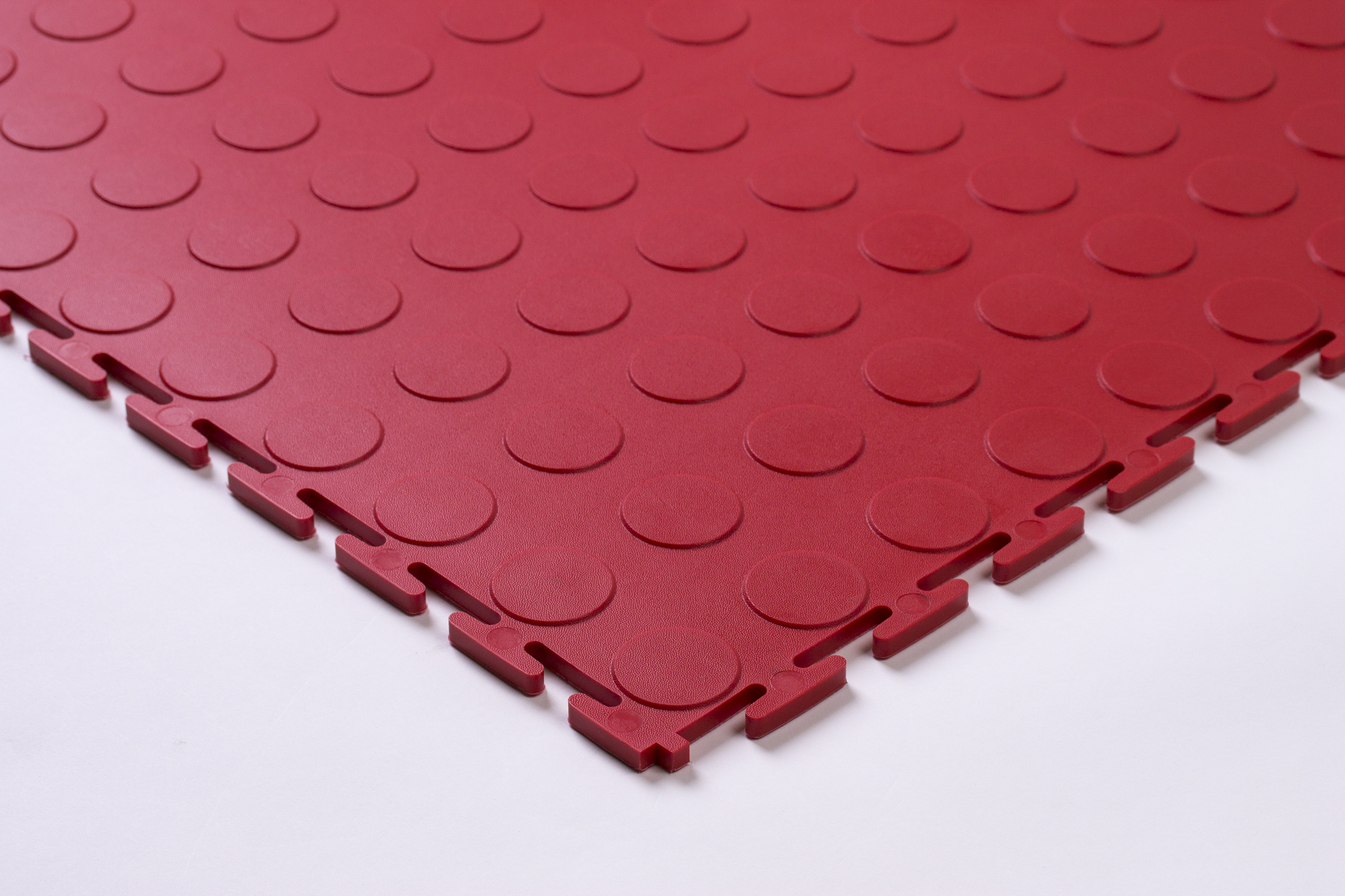 Ecoloc 7
Lock-Tile flooring is the perfect solution for a range of industrial and retail uses. With quick and easy installation, Lock Tile floors are an excellent choice for coverage over larger areas such as factories, warehouses and distribution centres. Available in 7mm thickness, Lock Tile is designed specifically for industrial flooring, providing a cleaner finish that is easier to maintain than epoxy or concrete flooring. Durable, tough and easily laid, the Lock Tile range is the best option when choosing to floor areas where heavy machinery (pallet trucks, forklift trucks etc.) is in constant use.
Where strength and durability are important, the Lock-Tile® system is the ideal solution for tough and long-lasting flooring. The adaptable Lock-Tile® meets the demanding requirements of industrial and intensive use, while still feeling comfortable underfoot. Lock-Tile® flooring is also designed for areas that are subjected to prolonged use, heavy machinery and the rigours of industrial production.
With quick and easy installation, Lock-Tile® floors are an excellent choice for facilities such as factories, warehouses and distribution centres. The unique interlocking system allows Lock-Tile® flooring can be installed co-currently with production, minimising the need for downtime.
Available in 7mm thickness, Lock-Tile® is designed primarily for industrial applications. Easier to maintain and generally much cleaner than epoxy or concrete floors, the durable, tough and easily laid Lock-Tile® range is the first option when choosing flooring for areas where heavy machinery, such as pallet trucks, and forklifts, are in constant use.
For areas susceptible to electrostatic discharge (ESD), a Constat option is available for our Lock-Tile® range. Constat is the only EU-patented ESD floor tile available on the market. Lock-Tile® Constat flooring gives constant surface and conductive resistance for areas used in the manufacturing of components, machinery and office servers.
Find out more about ESD flooring >>>
| | |
| --- | --- |
| Compound | Heavy Duty High-Performance Polymer |
| Finish | Studded, Textured |
| Thickness / Dimensions | 7mm / 500mm² |
| Application | Commercial, Exhibition, Factory, Garage, Gym, Industrial, Kitchen, Retail, School, Warehouse |
| Used in | Aircraft Hangers, Airports, Factories, Industrial Areas, Industrial Garage, Power Stations, Production Halls, Production Lines, Supermarkets, Warehouse, Weights Areas |
| Colours | Black, Dark Grey, Light Grey, Blue, Green, Red, Yellow - 100% recycled 'Eco' version available in Black or Dark Grey |
10 year guarantee
Fast and simple installation
Strong and durable
7mm thickness for heavy duty usage
100% recyclable
100% recycled Eco version available - black/grey
Requires minimum maintenance
No bonding necessary*
ISO 9001 certified
Lowers breakage risk of dropped items
Anti-slip surface
Improved thermal and sound insulation properties
Tiles can easily be removed and re-installed elsewhere (e.g. when moving)
A warmer and considerably more comfortable floor
ESD version available
At low temperatures, it is recommended to let the tiles acclimatize for a minimum of 12 hours before installation. Installation is best carried out at temperatures between 18 and 25 degrees.
Lock-Tile is a loose laid system, so in the event of damage or excessive wear, individual tiles can be lifted and replaced.
All products in the Lock-Tile Floor range have a 10-year wearability guarantee.
Day to day cleaning using a damp mop or rotary scrubber dryer.
The Lock-Tile floor system can be placed on any solid, flat surface and does not require glueing*.