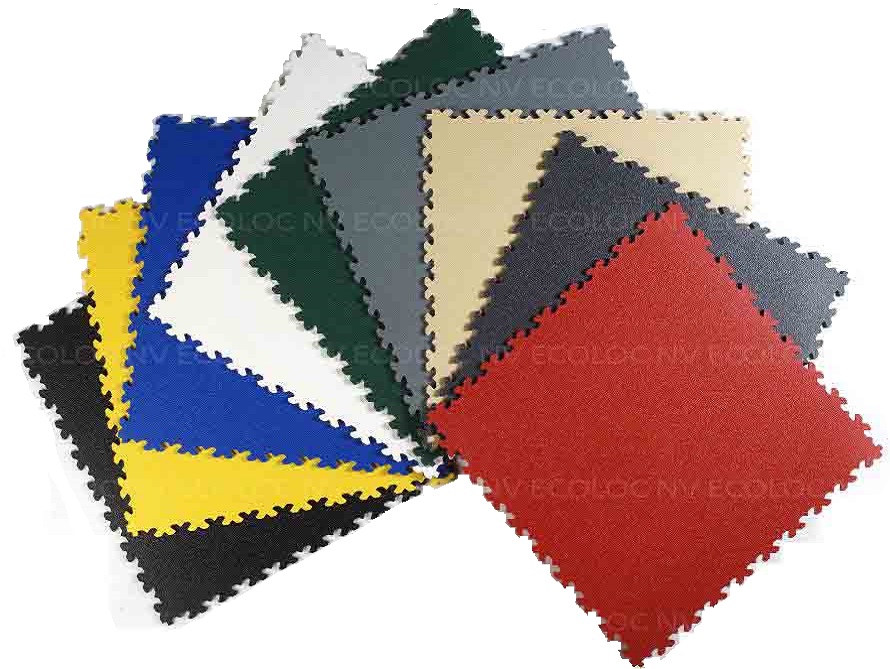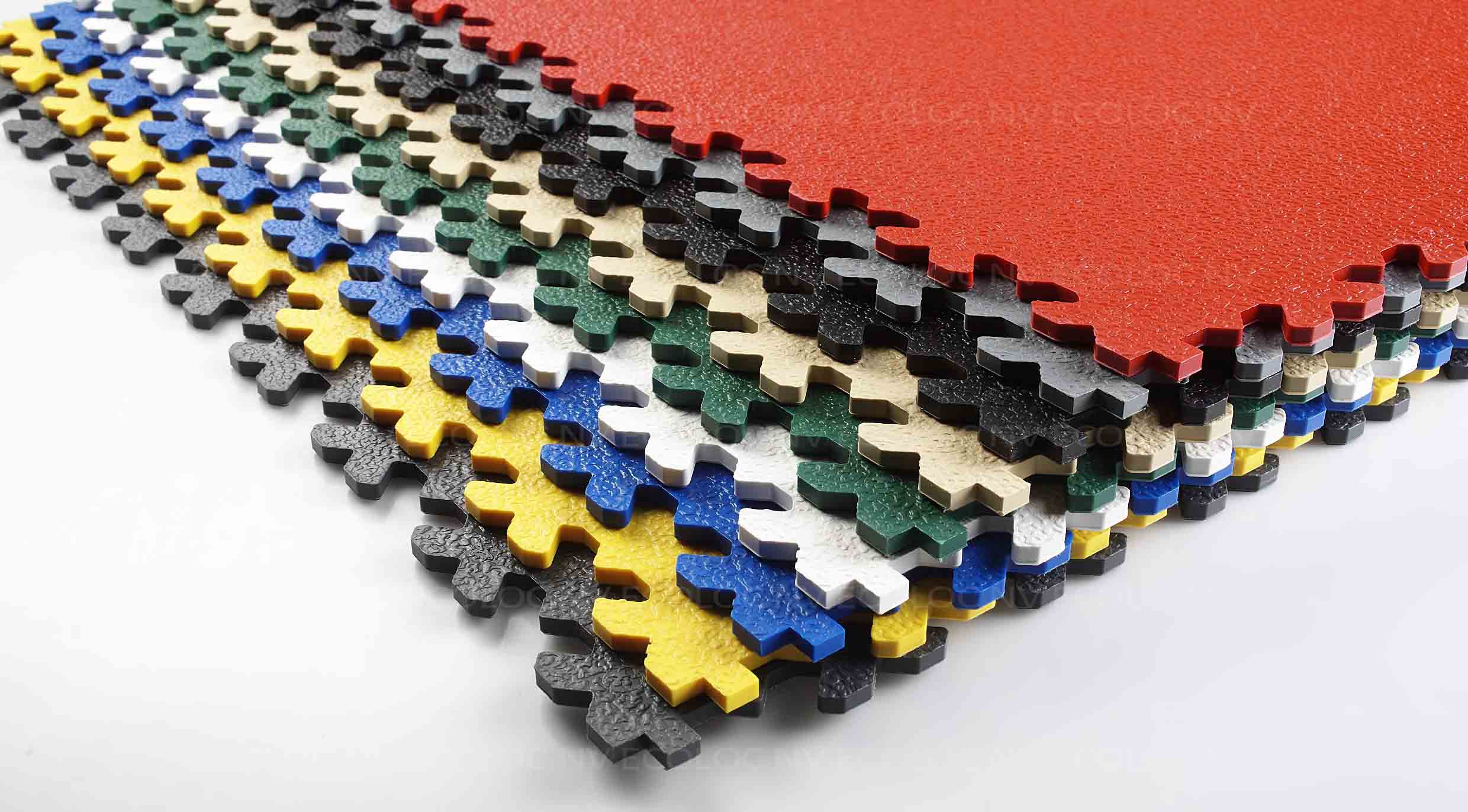 Multi-Tiles
Multi-tile PVC interlocking tile surfaces are a perfect solution for damaged, dusty and cracked factory and industrial concrete flooring. If your garage floor has become a hazardous, or a factory is plagued by dust and dirt due to damaged flooring, Multi-tiles are a fast and effective solution.
---
Multi-Tiles® can make your factory, garage or workshop floors more comfortable and cleaner by reducing the negative effects caused by damaged flooring. Multi-tile surfaces are versatile and resilient and can be laid loose on any hard surface, which means that uneven, damp concrete floors are usually not a problem.
Factory and garage floors are not the only areas that can be improved by laying Multi-Tiles®. Classrooms, play rooms, cellars, attics, gyms and pavilions can be transformed into colourful and easy to maintain areas with the addition Multi-Tile flooring®.
| | |
| --- | --- |
| Compound | Heavy Duty |
| Finish | Textured |
| Thickness / Dimensions | 5mm / 500mm x 500mm |
| Application | Factory, Garage, Gym, Industrial, Kitchen, Retail, School, WarehouseIndustrial Garage, Power Stations, Production Halls, Production Lines, Supermarkets, Warehouse, Weights Areas, Bars and Resturants |
| Colours available | Black, Grey, Blue, Green, Red, Yellow, Dark Grey, White |
| | |
Fast and simple installation
Strong and durable
Protects the underlying floor
Breathable – ideal for installation in damp areas
Requires minimum maintenance
No bonding necessary*
Lowers risk of breakage when items are dropped
Excellent traction
Good thermal and sound insulation properties
The tiles can easily be removed and re-installed elsewhere (e.g. when moving)
Loc-Mat is a loose laid system, so in the event of damage or excessive wear, individual tiles can be lifted and replaced.
All products in the Loc-Mat range are guaranteed to remain free from manufacturing defects for 10 years from the date of installation.
Day to day cleaning uses damp mopping or rotary scrubber dryer.