INCAFLOOR 10 INSTALLATION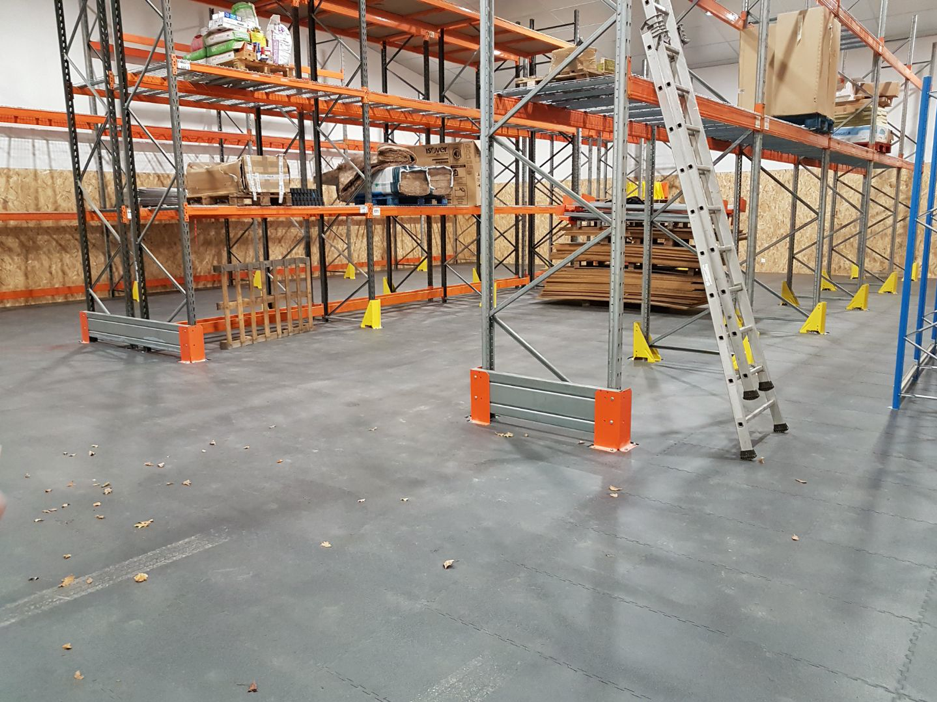 We have installed Incafloor 10 Eco range tiles in a dispatch centre in France.
With quick and easy installation, Incafloor 10mm tiles are the no.1 option for coverage
of larger floor surfaces such as factories, warehouses and distribution centres.
Available in eight colours, the Incafloor will improve the flooring surface in your chosen area and offer the perfect solution to dust and dirt caused by cracked and damaged concrete or epoxy flooring. The Ecoloc loose lay system means Incafloor® tiles are also ideal for areas that are plagued by subfloor dampness, due to their unique breathable properties.

As a result of slightly larger surface dimensions (53cm x 53cm), Incafloor tiles are often used for larger projects, such as aircraft hangars and industrial production facilities. Quickly installed on practically any surface, the Incafloor HD is a durable, hassle-free option.

An environmentally sustainable, 100% recycled version of Incafloor 10mm HD tiles is available in both dark grey and black. Produced using recycled polymer, the Incafloor 'Eco' is better for the environment while still being equally robust and aesthetically attractive.