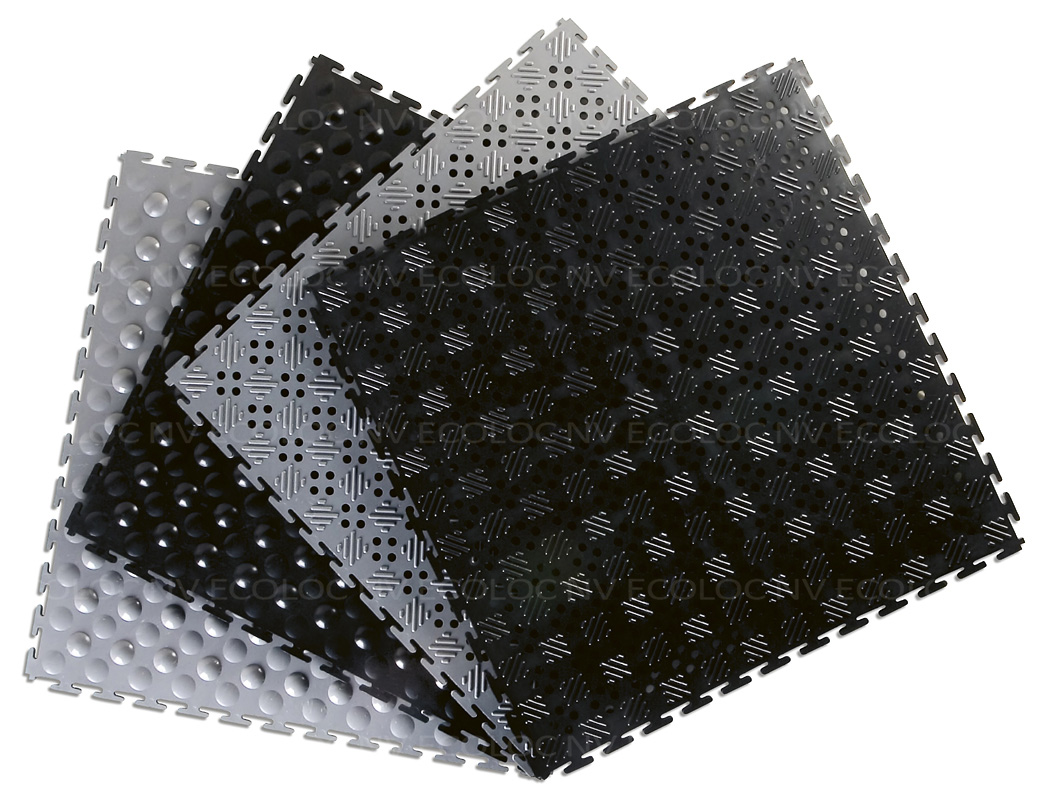 Lock-Mat
Loc-Mat PVC interlocking tiles are a suitable alternative to tired industrial, factory flooring. If you need comfortable, durable flooring that can give unrestricted drainage of liquids, Lock-Mat® floor systems provide a safe, easily installed option.
---
Available in two versions, Lock-Mat Comfort® and Lock-Mat Open®, this flooring range will ensure comfort and safety in your work environment. Manufactured to the highest quality standards, Lock-Mat® tiles are suitable for many uses, including factory production lines, catering, gyms, garages and play areas.
Lock-Mat Comfort® tiles provide a patented ergonomic system, perfect for workplaces that require prolonged standing by helping to stimulate circulation and reduce tiredness in the back and legs.
Also available is the Lock-Mat Open®, a versatile flooring which provides both comfort with rapid drainage capabilities, meaning it's perfect for areas that experience liquid spillage and overflow, such as factory production lines and areas of heavy industrial activity.
Lock-Mat® flooring is easy and quick to install and is perfect for areas used for manual work and physical activities.
Compound
Heavy Duty

Finish

Open / Comfort
Thickness / Dimensions
Lock-Mat Open® - 14mm

Lock-Mat Comfort® - 17mm / 500mm x 500mm
Application

Factory, Garage, Gym, Industrial, Kitchen, Retail, School, WarehouseIndustrial Garage, Power Stations, Production Halls, Production Lines, Supermarkets, Warehouse, Weights Areas, Bars and Resturants

Colours available

Black/Dark or light Grey, Silver, Green, Blue, Yellow, Red or 100% recycled eco edition available in Black or Grey
Fast and simple installation
Strong and durable - Approx. 20 year lifespan
Choose between 5mm and 10 mm thickness, based on usage type
100% recyclable
100% recycled Eco version available
Requires minimum maintenance
No bonding necessary*
Lowers risk of breakage when items are dropped
Non-Slip surface
Improved thermal and sound insulation properties
The tiles can easily be removed and re-installed elsewhere (e.g. when moving)
A warmer, considerably more comfortable floor
At low temperatures, it is recommended to let the tiles acclimatize for a minimum of 12 hours before installation works. Installation is best carried out at temperatures between 18 and 25 degrees C.
Lock-Tile is a loose laid system, so in the event of damage or excessive wear, individual tiles can be lifted and replaced.
All products in the Lock-Mat Floor range have a 25 year wearability guarantee
Day to day cleaning uses damp mopping or rotary scrubber dryer.
The Lock-Tile floor system can be placed on any solid, flat surface and does not require gluing*.